Journalist, publisher, and entrepreneur founded numerous magazines, including Harrowsmith Country Life, a precursor to EatingWell
James Merton Lawrence of Shelburne, Vermont, passed away peacefully on May 7, 2023, with family at his side.
James was born on November 11, 1946, in Binghamton New York, the son of the late Merton Grover Lawrence and Anne (Sperniak) Lawrence.
The first in his family to attend college, James enrolled at Cornell University, intending to pursue a veterinary career. After taking an elective class in communication arts, he fell in love with the field of journalism.
Upon graduating in 1969, he joined the Peace Corps and worked in Putumayo, Colombia, for two years.
Returning home, James enrolled in a magazine journalism program at Syracuse University and graduated with a master's degree in 1974. With family ties in Canada, he landed a job as a reporter for the Kingston Whig Standard, moving from police reporting to editing the op-ed page and doing investigative journalism.
The start of James' incredible entrepreneurial career was in 1976 with the kitchen-table launch of a back-to-the-land style magazine titled Harrowsmith, named after a nearby Ontario town. The first issue had the eye-catching cover of a large green tomato imprinted with a lipstick kiss and the cover line: "Kissing Supermarkets Goodbye." This was followed in 1981 with the launch of Equinox, The Magazine of Canadian Discovery. Both titles earned prestigious Canadian national magazine awards.
James had big ideas and the determination to bring them to life through a combination of hard work and the unerring ability to find and convert talented people to his cause.
Two affiliated book-publishing companies, Camden House Books (Canada and U.S.), produced titles in the fields of natural history, gardening, food, country skills, astronomy and ecology.
With an eye towards a larger audience and to establish a U.S. base of operations, James and his family moved to Charlotte, Vermont, in 1985, where he launched Harrowsmith Country Life. In 1990, EatingWell magazine was launched, riding the growing interest in healthful eating and reliably delicious recipes. After an acquisition, the new parent company shuttered the magazine in 1999.
James went on to open a new book-publishing venture and a beautiful destination bookstore in Shelburne, Vermont, both called Chapters. Chapters Publishing was the winner of various awards, including the James Beard Award and Julia Child Award for Excellence in Cookbook Publishing.
The ups and downs of publishing led to the next adventure, Microcosm Books, specializing in publications about the natural world, notably ocean life and aquarium-keeping, both longtime personal interests. During this period, the opportunity came to reacquire the EatingWell brand, and the magazine was successfully relaunched in 2002. In this second life of EatingWell, James personally won a James Beard award for food journalism. Separating from EatingWell in 2006, he then established Reef to Rainforest Media and launched the highly respected Amazonas and CORAL magazines. His most recent project was editing the memoirs of the late Dr. J.E. (Jack) Randall, a world-renowned ichthyologist, to be published in partnership with the Bishop Museum in Hawaii.
He is survived by his partner, Judy Billard; his daughters, Bayley Freeman (Nicholas), Kerry Healey (Michael), Jessica Lawrence (Shawn), and their mother and his former wife, Alice Z. Lawrence; his grandchildren, Zoe, Owen, Maya and Fiona; and also by Judy's sons, Craig Bunten (Callie), Alex Bunten (Britta) and Will Bunten (Kathy), and her grandchildren, Eliza, Phoebe, Edie and Warren.
James' many interests included cooking, barbecuing, gardening, travel, ecology, ocean life, warm sandy beaches (especially on Antigua), snorkeling, aquarium-keeping, train sets and music.
A complex, intelligent man with intense interests and the optimism of an entrepreneur and inventor, James had a profound and lasting effect on the people with whom he worked and lived. He will be greatly missed and lovingly remembered.
In James' memory, please consider donating to World Central Kitchen or the Vermont Food Bank. Private services will be held to celebrate his life at a later date.
Arrangements are in the care of the Cremation Society of Chittenden County. To send online condolences to the family, please visit cremationsocietycc.com.
—Published June 6, 2023
Seven Days, Burlington, Vermont
LOU EKUS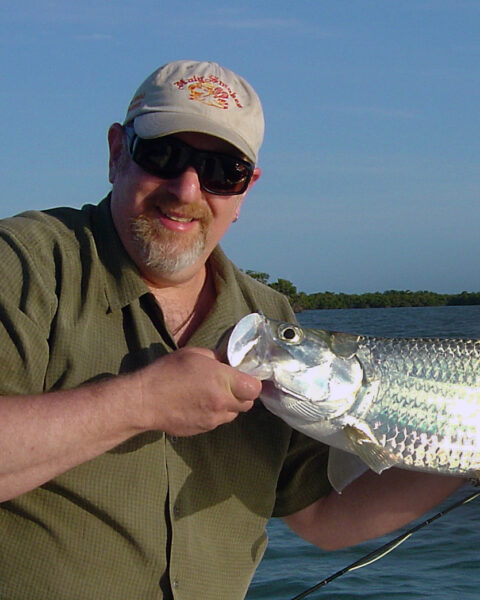 I am fortunate enough to have known James from before his CORAL Magazine days. In those days of past, I was a media trainer to the celebrity television chefs of the day, and James was the founder and publisher of an innovative new magazine called EatingWell.
I think the vision James had for EatingWell, in the realm of food, was extremely parallel to the vision he had for CORAL, in the realm of aquaristics. James was always passionate about helping people get the most enjoyment from their hobby, in the most sustainable and healthy way possible. He did this by presenting pertinent information that was engaging and practical, while making sure it was also entertaining enough to hold a reader's interest. Presenting it all in as visually stunning a package as possible. Sound familiar?
James garnered many awards in his different endeavors. There was the bookstore and book publishing. There were James Beard and Julia Child awards. None of this ever jaded his approach. Then, by some magical twist of fate, we both redirected our careers toward the aquarium industry. After losing touch for a while, we found each other again in the aquarium hobby. James, now as the publisher and editor-in-chief of
CORAL and AMAZONAS magazines, and me, taking on the North American office of Tropic Marin.
Whether in the realm of gastronomy or the aqueous domain, James' dedication remained herculean. His enthusiastic thirst for knowledge, unwavering attention to detail, and desire to share all he has learned with the community he loves, was always the focus of his energies and efforts. All of this built on a foundation of an adaptable intelligence that inspired all who crossed his path. James strived for excellence in all aspects of his ventures. Whether it was offering to help lay out a more "balanced" and impactful advertisement or fact checking the finer details of the newest article on coral sexual reproduction, his striving for perfection was always clearly front page. He expected no less from his clients and contributors, but this attention to correct detail never overshadowed his generosity and love for the aquarium community. James did what he did for the love of the hobby. If there was a way for him to use his position to further spread the joy of aquariums and fish and coral husbandry, James would be the first in line. Every single one of us has benefited from reading articles edited and published by James. Every single one of us has gazed in wonder at the exquisitely orchestrated photos and layouts. Our industry and hobby won't fade away without James—it just won't shine quite as brightly.
I have lost one of my most benevolent and beloved industry confidants, and a dear and valued friend. The aquarium industry and hobby has lost one of its most courageous and stalwart advocates. We will all have to work a little harder, and it will be a difficult task, to fill the hole that James' departure is leaving us with. But we will do it because he would not have accepted any less from us.
—Lou Ekus
Lou Ekus is the CEO of Tropic Marin USA and has been with the company for over 25 years. He resides in Montague, Massachusetts with his wife, and Tropic Marin COO, Leslie, and their two dogs Nick and Brigid.
RET TALBOT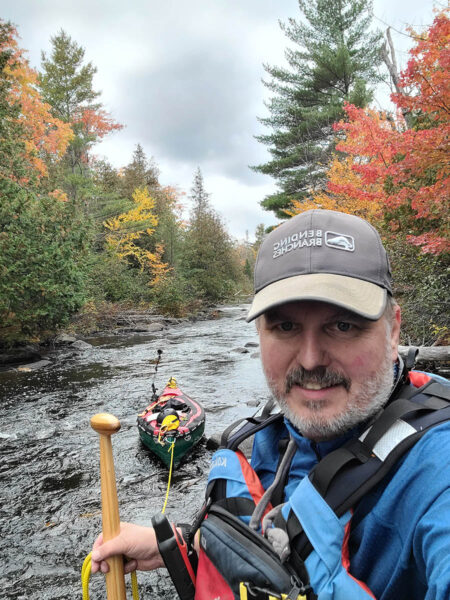 I'm fortunate to have the opportunity to teach aspiring writers about both the craft and business of writing a fair bit these days, and when I do, my editor and friend James Lawrence is always top of mind. One piece of advice I always offer to students is to build and cultivate relationships with editors. The other is that the best editors know their readers better than writers do—they know what readers need and how best to deliver it. So, writers, trust your editors…at least the good ones…and James was one of the best.
I first interacted with James when I pitched him a book idea back in spring of 2008. He didn't buy the book, but we kept in touch. He was familiar with my work in Fly Fisherman, a magazine where I often explored how anglers, pursuing their hobby, saw themselves on the front line of conservation even though much of angling, like much of reef keeping, is an extractive endeavor. I told James I was interested in pursuing a similar line of inquiry about the saltwater aquarium industry. I shared that I was interested in connecting marine scientists to hobbyists and writing science-based articles. James soon set me up as a blogger for the new Microcosm website he'd developed, and we embarked on one of the most enjoyable and rewarding relationships I have ever had with an editor.
My first assignments were fairly light and short, but James and I interreacted a lot, mostly by email and sometimes by phone. We found that we both read the New York Times and enjoyed cooking seafood. I learned that dried codfish was one of James' least favorite foods (later confirmed by Judy, who says he always avoided the herring she served with pickled beets at Christmas). In short order, I came to appreciate how thoughtful and intelligent and magnanimous he was. We were both busy, and being on the west coast, my afternoon emails would often encroach on James' dinner prep. I would often get a quick response: "I need to down tools here soon. We can pick up in the a.m.." And sure enough, there would be an email in my inbox before the sun crested the canyon wall behind my home.
It wasn't long into our working relationship before I asked James how he felt about controversy. He said he liked it, just not lawsuits. It was that autumn when Eric Borneman brought the Banggai Cardinalfish issue to MACNA (Marine Aquarium Conference of North America), warning that the marine aquarium hobby would be tagged with threatening a species if things didn't change. Bob Fenner disagreed with Eric's assertion that the species was in trouble. James knew both writers well, having published Fenner's The Conscientious Marine Aquarist and Borneman's Aquarium Corals.
"I think we can do everyone a service by airing all sides in this debate," James emailed me, and looped Dr. Matthew L. Wittenrich into the conversation, saying "Matt is a rising phenom." That was the beginning of a partnership that started with emails that became blog entries that inspired more dialog. Then there was a magazine article or two, and eventually, a book that inspired action. Looking back now, I realize that's how he did it. That was James' magic, the special sauce—working behind the scenes without fanfare or flourish, connecting like-minded people, capitalizing on passion, and putting in the not-insignificant time to honor his largely unspoken but absolutely sacred contract with you, the reader.
I got to work with James even more intensively when he took over the English edition of this magazine in early 2009. As part of that launch, I interviewed him, asking how CORAL provides "a bridge" between the ecosystems upon which the hobby depends and the hobby itself.
"CORAL is where the world's most enthusiastic reefkeepers collide with marine biologists and professional public aquaria aquarists," he told me. "It's an exciting forum that works at many levels, even for newcomers. There is an element of being on the unpredictable cutting edge that I, as a reader, always love. I find that world-renowned scientists and the t-shirted livestock manager at my local store both have the same respect for the same magazine. It's quite extraordinary."
It was quite extraordinary—and it still is thanks to James.
The first time I met James in person was at MAX, a saltwater aquarium trade show in Southern California, in April 2009. He took my wife Karen and me out to dinner, and it was immediately like breaking bread with an old friend. I recall a lot about James, but one of the most astonishing things was his humility. Over dinner, I said I was doing some food writing, and James mentioned—almost in passing—that he had launched and published EatingWell, an award-winning magazine about food, nutrition, and sustainability, a publication that I often read and respected because it was grounded in science-based advice (see a trend?). Likewise, when I shared with him that I had guided mountaineering expeditions in South America, he told me he'd worked in the Peace Corps in the Colombian Andes. Tending toward self-deprecation at times, James wasn't particularly forthcoming about himself—his talents and his experiences—but I learned to ask, and I'm richer for the stories he told me that had nothing to do with the marine aquarium trade. I wish I'd asked more.
For years I was honored to be a regular contributor to CORAL. I was honored that James trusted me enough to send me and my camera to places like Papua New Guinea, the Solomon Islands, Hawaii, and Indonesia, believing (sometimes more than I) that I would come home with a story and images worthy of the magazine. As an editor, he was always fully engaged, compassionate and patient. He undoubtedly made every piece I wrote for CORAL better, and I suspect the same was true for just about every other writer with whom he worked. I know he would protest this assertion, but it's true.
Perhaps the greatest honor of all was James often asking me to read his "Letter from the Editor" before an issue went to print. It was usually at the last minute (often, I'm sorry to say, because my feature was delivered at the twelfth hour). I was always struck by how his letter took the totality of the issue and wove a narrative that brought it all together, making the sum far greater than its parts. I appreciated how he mediated controversy when necessary but let it stand, always encouraging dialog. I appreciated how he amplified beauty and found optimism. I appreciated the connections he made and how he made all of us—readers and writers—feel we were part of something bigger and capable of something even bigger still.
When I was putting the final touches on my next book this past winter and it was time to write the acknowledgements, I wrote the following: "As someone who has the privilege of making my living where, as nature writer Tom Dee puts it, 'science and poetry meet,' I am forever indebted to James Lawrence." I expected that James would be with us for a long while yet when my book published. Like a kid at Christmas who had gotten his parent a really good present, I had to restrain myself from sharing the galley proofs with him. I was beyond excited to inscribe one of the first copies to him complete with an original Karen Talbot illustration, of course.
When I got word that James had downed tools for the last time, I didn't have the words. The feeling of being a little disoriented in the world has stuck with me as I've cooked the seafood meals we talked about, read the New York Times, partook in a dram, and even cold smoked some fish. I am sad—sad for losing my mentor and friend. I am sad for a world where James doesn't pen the Letter from the Editor, helping us all find our place in the narrative. I still intend to inscribe that first copy of my book to him because in the written word, I feel as if James remains with us—always the careful editor, always bringing out our best.
—Ret Talbot
Ret Talbot is a contributor to and senior editor for CORAL Magazine. Ret, and his wife, artist Karen Talbot, live in Rockland, Maine.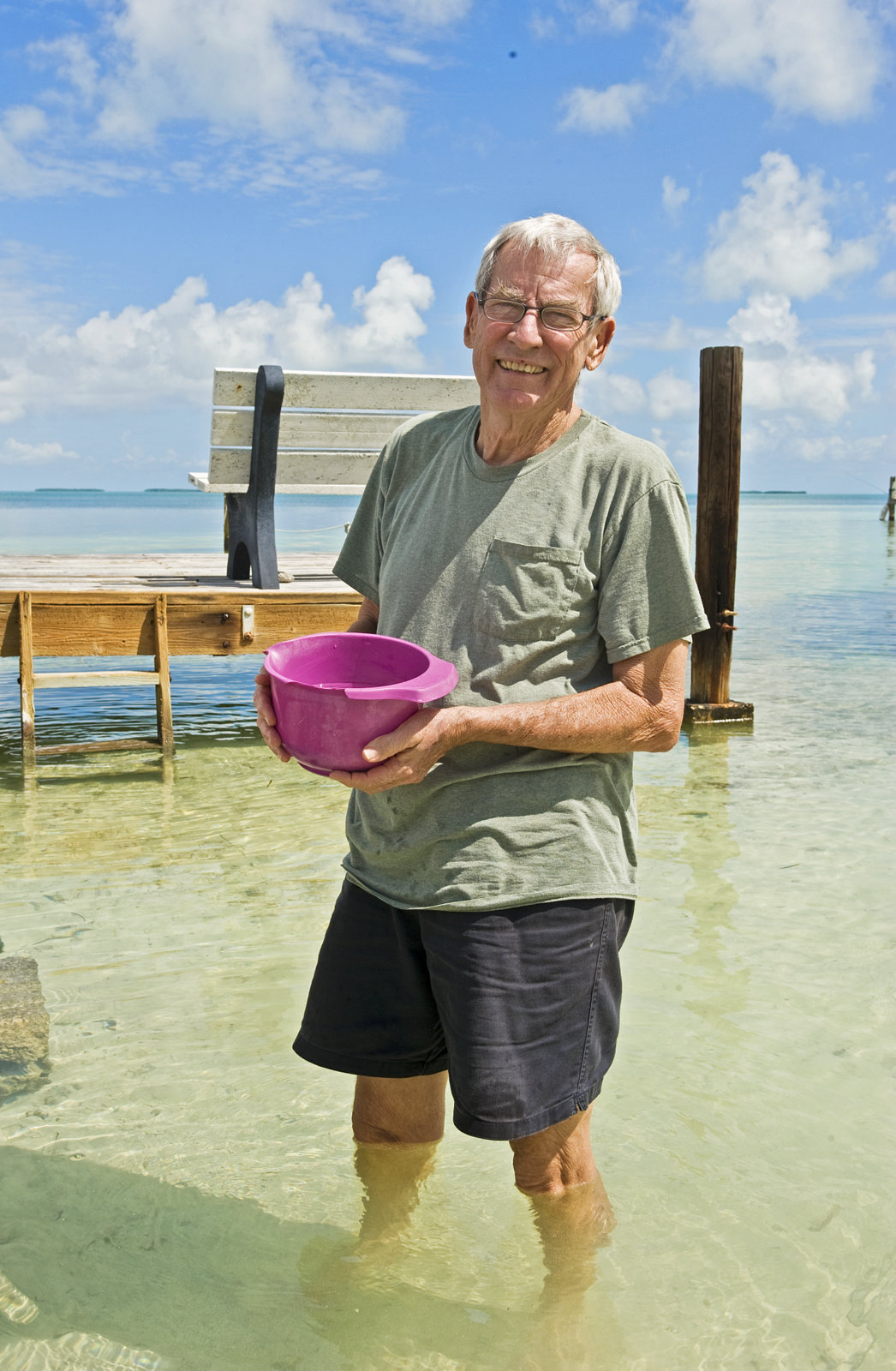 MARTIN MOE
I've known James Lawrence for many years. There are two kinds of heroes in our world. There are those that have achieved great things and are quick to tell others about what they have accomplished, and that's normal. But James was not a hero of that kind, he was much better than that. James could see potential in others and was quick to nurture that potential. He would suggest projects, encourage the work, provide suggestions and direction, and guide the talent that was uncovered. He would be the first to applaud completion and success, without heralding his contributions. He was among the epitome of publishers, getting the best performance possible from authors and then lauding their accomplishments. At least in my opinion one the best in the trade, and in life, he was a hero's hero, and he was taken from this life far too early. The marine aquarium hobby and industry has lost one of its most important links in the chain of understanding and achievement in the analysis of marine life.
—Martin Moe
Martin A. Moe is a marine biologist, aquaculture researcher, and author of numerous aquatics works, including the bestselling aquarium book of all time, The Marine Aquarium Handbook: Beginner to Breeder. His latest work is the Diadema Culture Manual, published by Two Little Fishies, Inc., DBA Ricordea Publishing, Miami Gardens, Florida. Martin Moe lives with his wife and editor Barbara in Port Charlotte, Florida.
SCOTT MICHAEL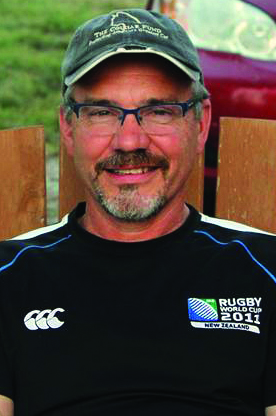 James Lawrence was truly a gentleman, a scholar and a luminary in the marine aquarium hobby. I had the good fortune of knowing James for over twenty-five years. Our paths crossed in the mid-1990s, when James invited me to join him in his mission to create a publishing company dedicated to aquatic life. He was one of the most amiable people I knew and one of the most talented wordsmiths I ever worked with. His passion for the aquarium hobby and marine creatures was also without rival. For example, if he requested an article be 4,000 words on a particular fish group, and I turned in a piece that was twice that size, he would figure out how to squeeze it all into CORAL, because he was so fascinated by the subject matter that he was reluctant to cut out any information. Because of all of these notable qualities, James has had a substantial impact on the aquarium industry. I will greatly miss him as a friend and colleague.
—Scott Michael
Scott W. Michael is the author of a number of bestselling marine aquarium books, including the Reef Fishes Series, PocketExpert Guides, and Adventurous Aquarist Guides to Saltwater Fishes. He lives in Lincoln, Nebraska.
Learn more…
Harrowsmith magazine founder James M. Lawrence inspired city folk to dream of a country life, by Frank B. Edwards, obituary for The Globe And Mail